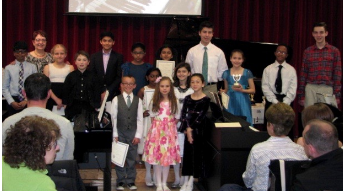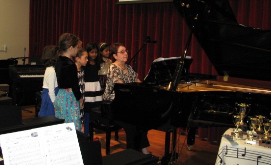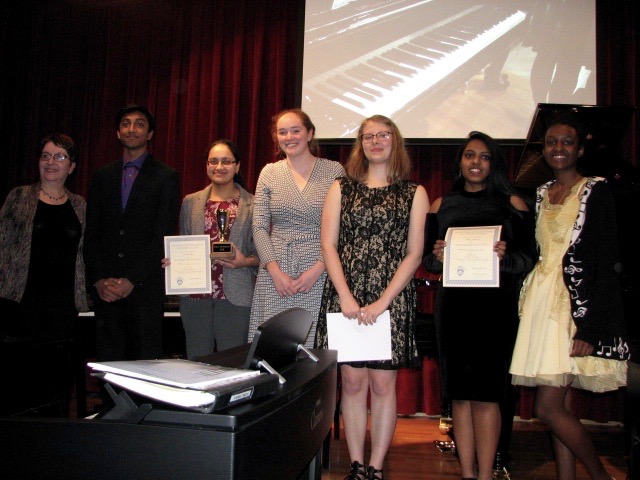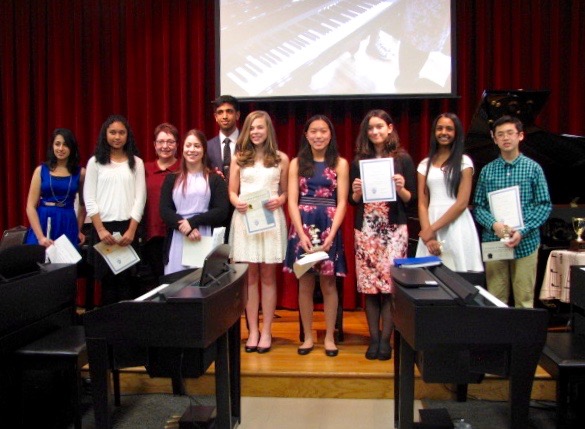 PERFORMANCE OPPORTUNITIES
Class lessons offer many opportunities for students to not only play solos in front of their classmates, but to play comfortably in many ensemble situations. All students perform solos and ensembles at Recitals each year. I also have an annual Composition Recital, featuring our composers for the year. And, I showcase my most advanced students in an impressive private student recital each year.
STYLES OF MUSIC
I truly enjoy the variety of students I work with and the different types of music they bring into my life. It's my job to introduce them to Classical music, but I am happy to experiment with the types of music they want to learn as well. I have students who:
Practice enough to play high level Classical repertoire.

Enjoy learning how to arrange music, as piano solos, or as accompaniment for singers.

Compose their own music and learn to perform it at recitals or competitions.

Who enjoy jazz and learning to improvise.
Keyboard Music Works

SYTLES OF MUSIC taught:
NATIONAL FEDERATION of MUSIC CLUBS Beginning of March - perform two pieces for a judge Move up to more difficult levels each year
MICHIGAN STUDENT ACHIEVEMENT TEST Beginning of March - perform three pieces for a judge, as well as a Technic, Sightreading, Theory, and Listening test moving up a level each year
COMPOSITION CONTESTS Various deadlines - our composers enter various competitions, often winning at State and even National levels
EXAMPLES OF MY INCREDIBLE STUDENTS:
Click HERE for examples of our students playing FEDERATION songs
COMPETITIONS
I encourage my students to participate in various local and national competitions in performance and composition, often winning even at the National level. I take pride in not only teaching my students how to play music, but also how to be a musician, with deadlines and goals involved in preparing for performance opportunities.