GROUP LESSONS
Students learn in their first year mainly in a group setting, with private lessons in the summer. Then classes evolve to alternating weekly between a 60 minute class with musical peers one week and a private 30-60 minute lesson the opposite week. The classes provide many performance and learning opportunities in a fun and rewarding atmosphere, along with a healthy spirit of interaction.
Students get a 60 minute class rather than a typical 30 minute private lesson.

Students learn to naturally feel the beat and learn to play with other musicians.

Students sing solfege as beginners, which helps develop a good ear for music.

Students understand the importance of practice, accuracy, and rhythm in order to keep up with their peers.

Students are motivated by the ensemble experience and sounds on the electric pianos, sometimes sounding like an orchestra, or a band, or jazz group...
Students receive the tools to be creative and they learn from each other when we arrange or compose music.

Students learn from each other's mistakes, and they are inpired by each other's accomplishments.

Students become more comfortable performing when they learn in a group setting, learning to perform with the group and for each other.

Students are more driven to learn technic and understand music theory, when they learn the importance of all of those aspects of music along with their peers.

Students become well-rounded musicians, able to sightread, arrange with chords, accompany other musicians, sing and accompany themselves, play on acoustic as well as electronic instruments, as well as becoming pianists.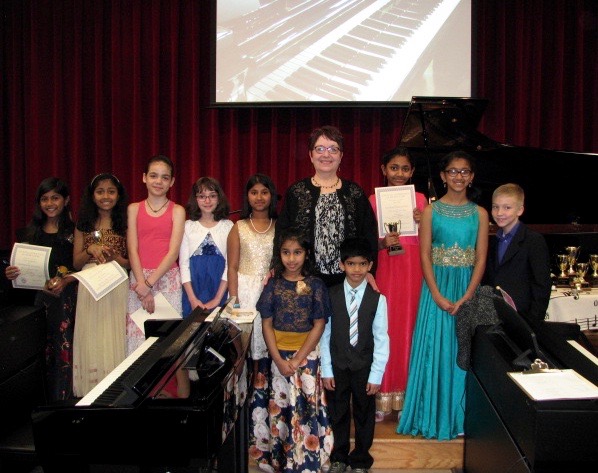 PRIVATE LESSONS
are given to all Keyboard Music Works students. All students are offered private lessons during the summer months and a combination of group and private lessons during the school year. The private lessons focus on their own goals, preparing for recitals and performances throughout the year. Some students do switch to private lessons only, in order to really progress into more challenging music and goals.